A Message to Our Supporters
April 6, 2020
COVID-19 Operational Update
Paramount to Intermountain Centers is the health and well-being of its staff and those we serve. As a frontline provider of health and human services we have been forced to pivot with regard to how we provide primary care, behavioral health care, substance use treatment, and specialized educational services. Most services are now provided via telephonic and tele-med, with exception of some of those children served in the Little Cubs Clinic who are receiving treatment via our wraparound program where we send a clinician to the home.
Like many healthcare providers, we are in great need of PPEs (Personal Protective Equipment) and are forced to pay exorbitant prices for those we find on the open market.
We will continue to assist our community by providing these vital services to those in need and greatly appreciate your support during these challenging times.
Examples of Our Adaptation
"I am not a teacher, but an awakener." –Robert Frost
An example of quick thinking and flexibility can be found at the Intermountain Academy. With Arizona Governor, Doug Ducey's executive order forcing unprecedented school closures until at least April 30th, the staff and its leadership developed several plans to support students and provide educational services in different and individualized ways.
This video shows Tonia and Chris engaging their students remotely.
This past week the Residential Team provided their members safe and engaging beautification opportunities to help fill the void that has been caused by the Coronavirus Pandemic.
About these activities the director of residential services, Lynn Hale said, "In preparation for the members at the Kiva Campus spending more time at home, (many of our volunteer and community programs are temporarily closed), we have turned our efforts to a beautification project of our own facilities and are planning for more group opportunities on site."
Attached are pics of our members working on sprucing up the grounds by painting furniture, planting herbs, vegetables and cacti and also building and painting a new picnic table for members to enjoy the fresh air.
We are happy to announce that Intermountain is producing a series of short and informative videos to support families' efforts as they wade into the uncertain waters of home based schooling.
Home Based Schooling 101 features Intermountain Academy's Assistant Principal and Board Certified Behavior Analyst, Elizabeth Turner.
We plan to post a couple short videos every week during the school shut down period; so please subscribe to our YouTube channel to easily access the content.
Click on video below to see one of the episodes and please share with anyone you know who may appreciate this series.
The Yuma team has been spending more time in the office providing services via telephone and tele-health. To stretch, the team takes 15-20 minutes a day to do something active outside. They also have a garden that members planted, which they continue to maintain.
Last week they did a site wide spirit week; they continue to be reminded that they are superheroes for their members and for making a difference!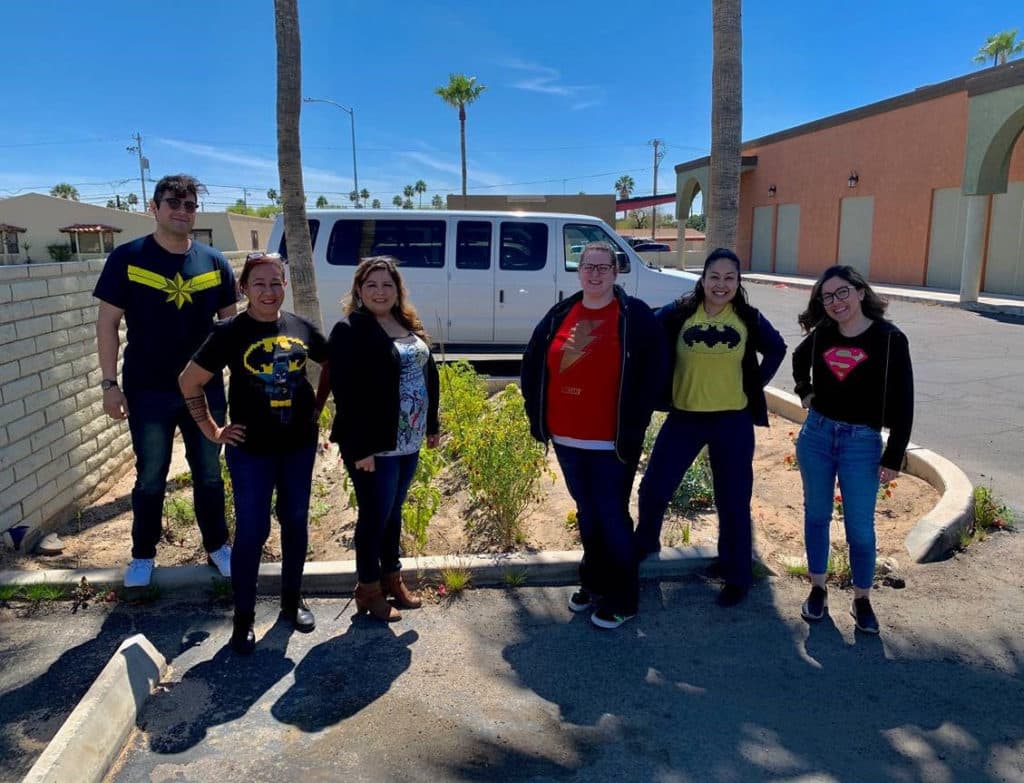 This past week while making her calls for our mental health check-in initiative, Savannah Aviles of Community Autism Services learned that a family was in desperate need of diapers; we just happened to have a bunch of extra diapers in the Autism Clinic in their child's size. Savannah dropped them off on her way home from work.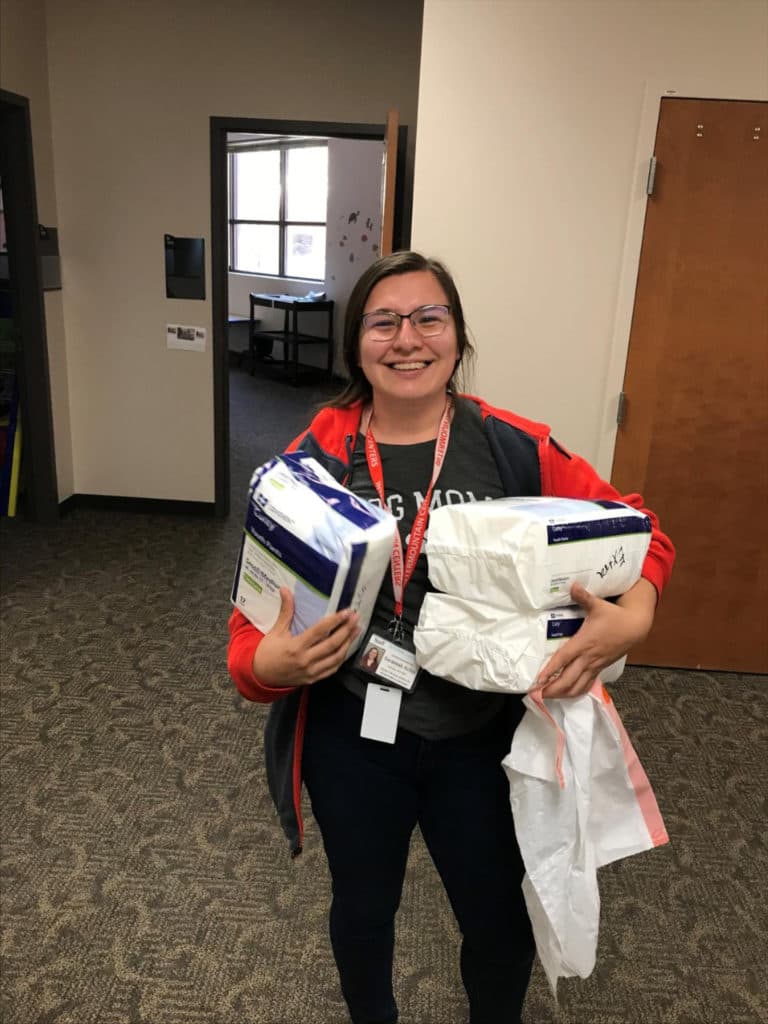 Out of an abundance of caution for the health and welfare of our staff and attendees, we have decided to postpone the Stars Around Us event that was scheduled for April 24, 2020. We will reschedule soon.

"Our goal is to be the leader and a demonstration model in the field of health and human services."
-Dr. David K. Giles